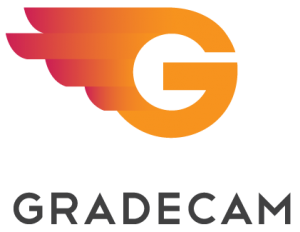 Teachers and Administrators: It's time to get your happy back!
GradeCam Go! empowers teachers to evaluate student-learning quickly using printed assessments that can be scanned with any camera (document camera, mobile device, webcam, etc.). Once everything is scanned, all of the scores can immediately be input into a grade book by pressing just one key.
Free Trial
Sign-up today to get started with a 30-day free trial of GradeCam Go! Plus. This full-version will allow you to have 100-question assessments and the ability to quickly copy the scores to your grade book. Click here and enter your email address to get started.
For Teachers
Have a little extra in your budget this year? You can purchase a GradeCam Go! Teacher Plus license to get the full version.
For Schools
Teachers can share GradeCam Go! assessments and results across departments with a school-wide license. This collaboration helps leverage preparation time and frees up teachers for other work. If you are an administrator or technology/assessment coordinator, you can register for a free 60-day School Pilot.
For Districts
A GradeCam Go! district license will allow sharing data from school to school. This will centralize administration and equip every teacher (grades 2 and above) in every classroom with a tool that will save grading time and guide them in incorporating competencies and standards. If you are an administrator or technology/assessment coordinator, you can register for a free 60-day District Pilot.
Features
Wondering exactly what this assessment tool does? Gradecam Go!…
Creates plain paper bubble sheets in order to score multiple choice, rubric based (open response) or gridded response (numeric) type of answers.
Utilizes any camera source (document camera, webcam, Chromebook, or mobile device (Apple or Android)) in order to instantly score student answer sheets for formative teaching .
Offers optional Student Portal for synchronous/asynchronous student testing on remote devices.
Allows student answer sheets to be laminated for multiple usage.
Allows teachers to share assessment keys and associated aggregated data for PLC enrichment through a web-based interface.
Transfers grades directly into gradebooks with the press of one key.
Allows teachers to use their classroom camera devices for assessments instead of having to use the computer lab.
Includes embedded Standards for assessments assignment and tracking (custom Standards can be added as well).
Allows teachers to create Standards aligned, Common Assessments.
Allows administration to create Standards aligned, Common Assessments to administer to any teacher (or teacher group) with aggregate data immediately available.
Creates reports on those Common Assessments; dis-aggregating the data by Standard, class, teacher, student, assignment or question item.
Provides instant reports to ANY member of District Administration.
Provides graphed longitudinal reports (by student) based on scores or Standard.
Provides reports based on any demographic you choose.
Pricing
The GradeCam Go! Teacher Basic license is always FREE and allows an individual teacher to ask up to 10 questions per assessment on an unlimited basis.
The GradeCam Go! Teacher Plus account costs $15/month or $150/year that allow for unlimited assessments with up to 1,000 questions.
However, the best overall value is the GradeCam Go! School/District license that is based on student enrollment. For only $2.50 per student per year (and a one-time setup fee) every teacher in a school building or in the district receives unlimited access to GradeCam for use with every student. There is no charge for students in Grades PK – 1.
To compare the plans, check out the Plan Comparison table.
We will gladly provide a free, no obligation webinar if you would like to see a demonstration of GradeCam Go!–Contact Us to schedule yours today!
Quick Start Guide
Select a guide or tutorial to get started with your GradeCam Go! License:
Promotional Materials
Here are some additional materials on GradeCam that you can view, print, or pass on to others.
Case Study
Subject-Specific